What we did
The UL Safety Index is a data science initiative intended to increase the global awareness of health, security, sustainability and safety through information, dialog and collaboration. Through engagement with partners throughout the world, our vision is to advance safe living and working environments for people everywhere by providing better data and metrics to guide decision making and investments.
HabitatSeven led user research, design, and back-end development for the UL Safety Index.
The challenge was to system that provided both geospatial visualizations to see difference in space while using this visualization as a way to navigate to underlying country specific data.
User research and strategy
The biggest challenge for stakeholders was being able to get to access county specific data of safety hazards and to compare those to other like countries.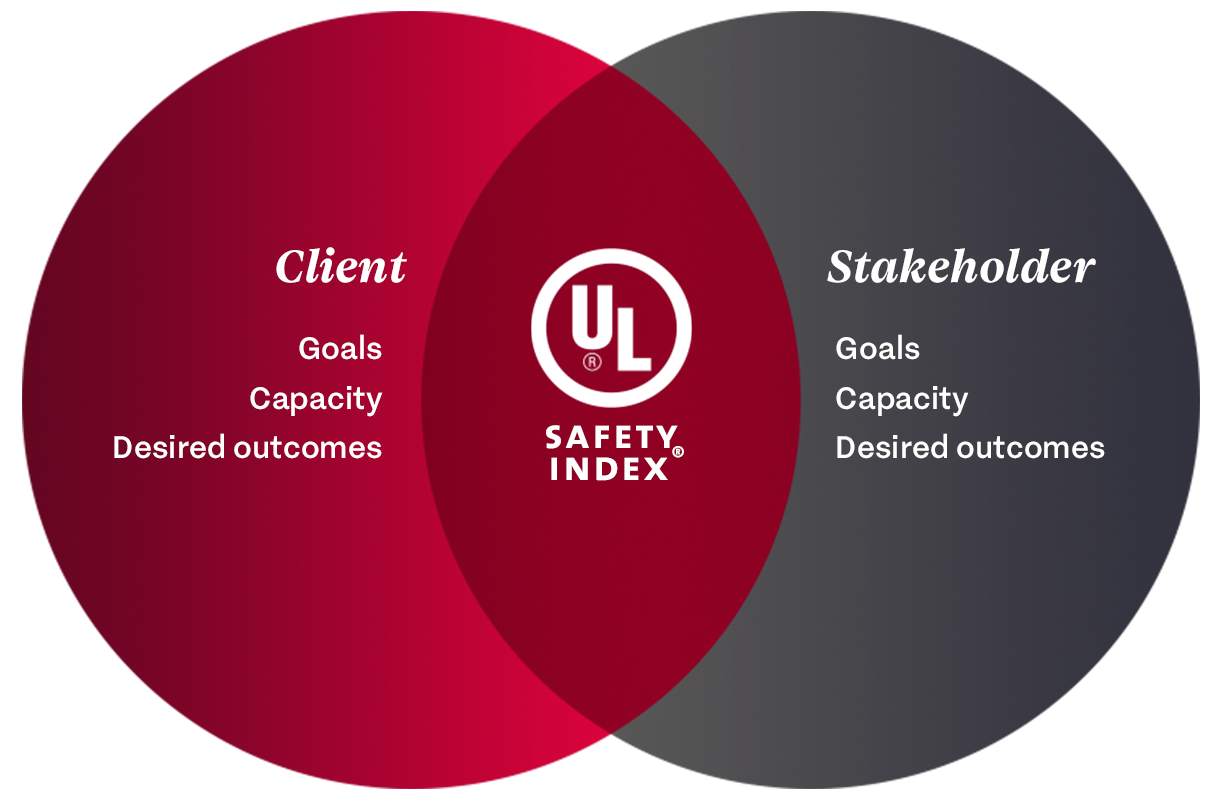 UX design
The inspiration for the site design was based on the idea that safety is a global health issue. As such, the approach to the design included a clinical 'look and feel' to drive the main message that health and safety are integrally linked.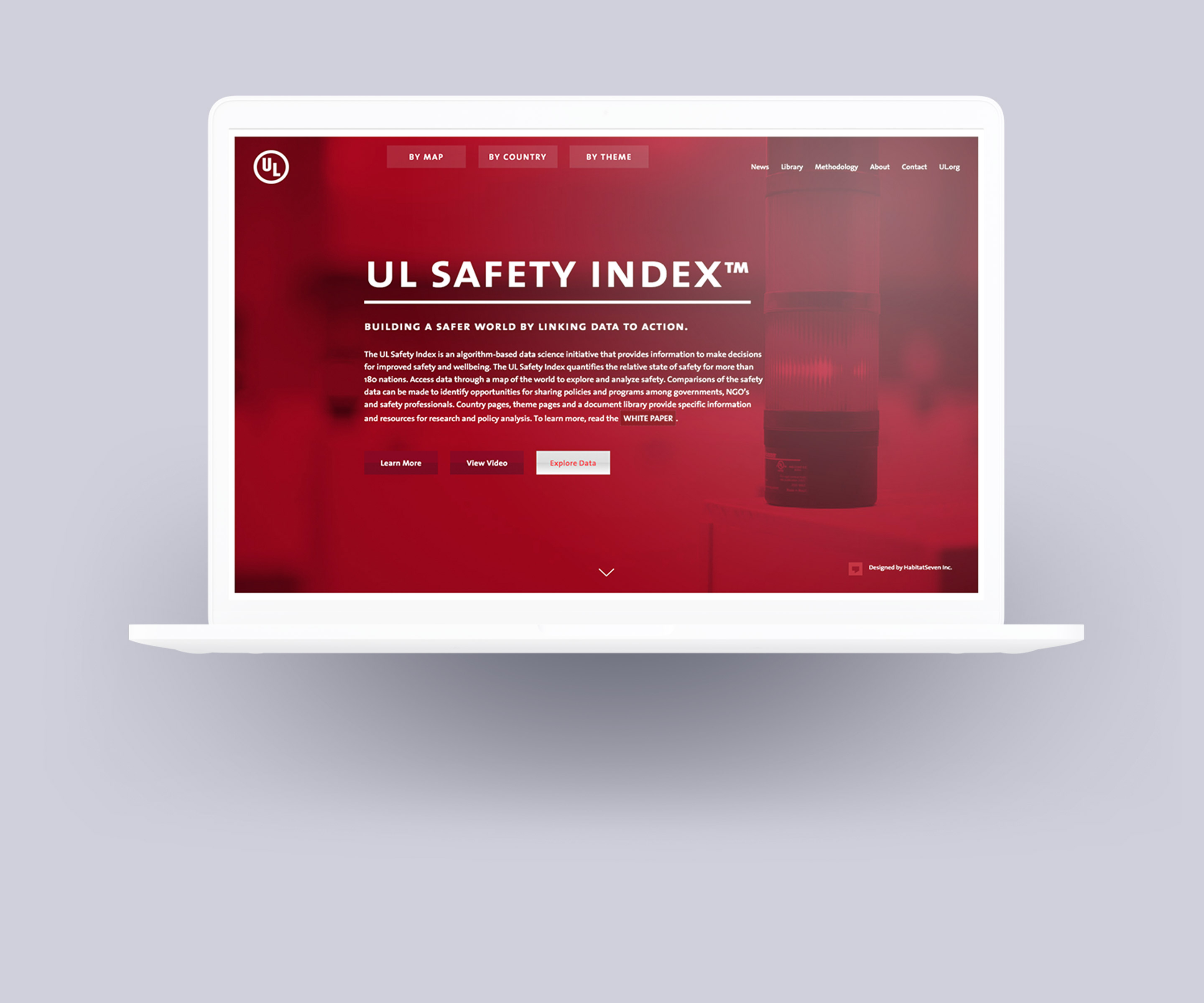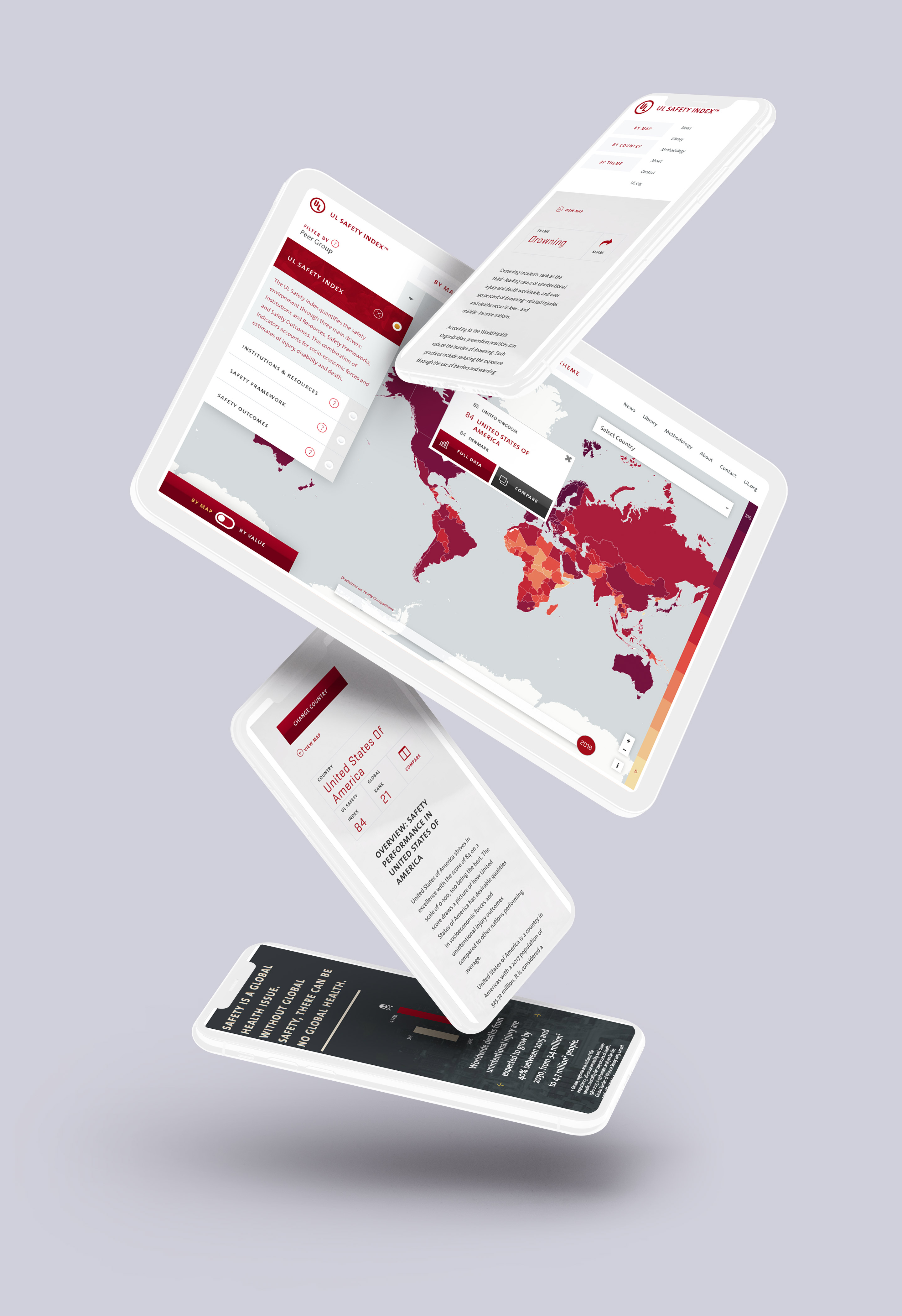 Geospatial Visualization
The site structure was built around a mapping interface that both allows users to visualize data as well navigate to underlying country specific content.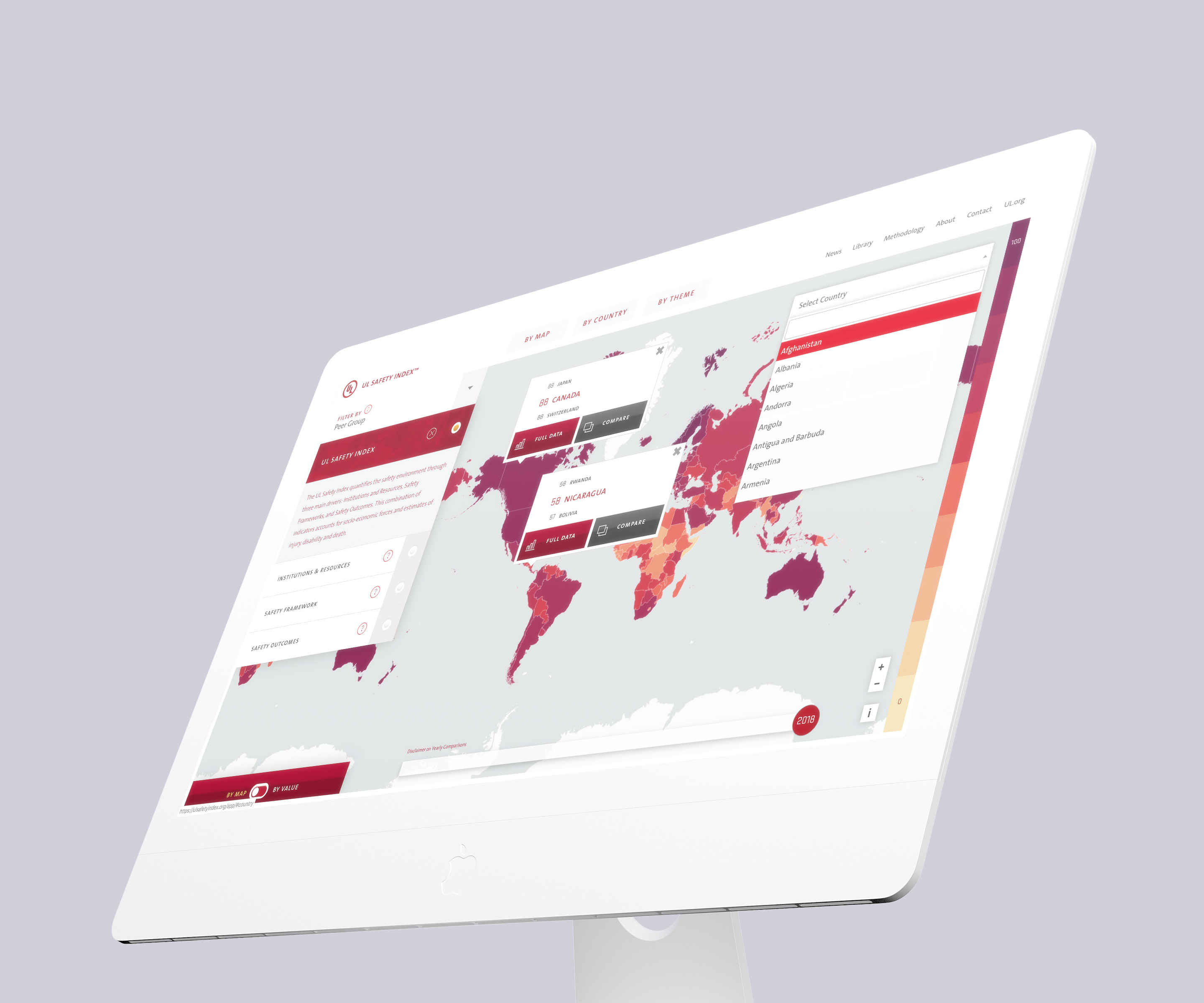 Full stack development
A web stack was used that included MySQL for storing all the data, a custom data management system, and WordPress integration.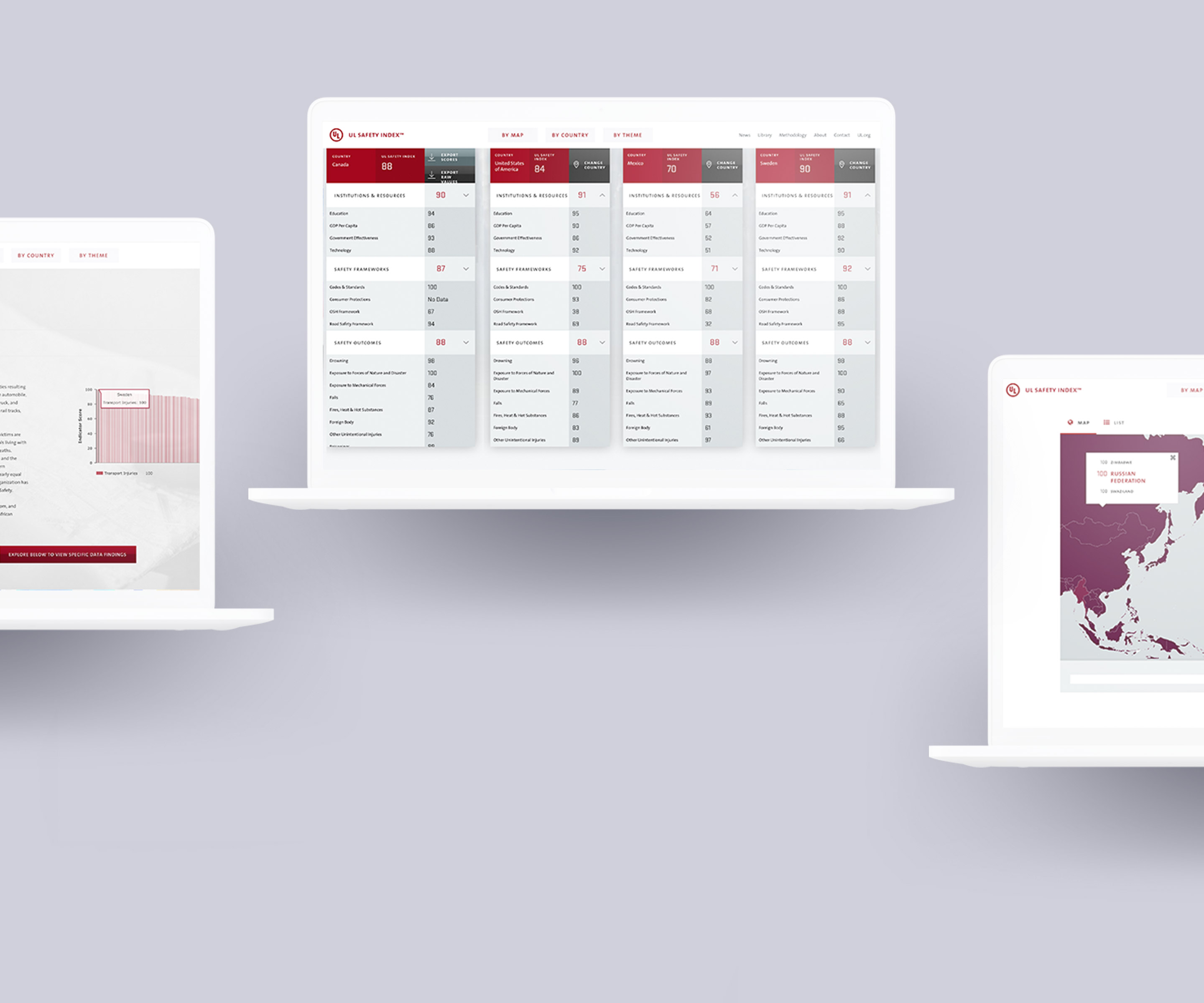 Explore the complete UL Safety Index Geospatial Big Data Visualization website on ulsafetyindex.org