What we did
In October 2013, NYC Mayor Michael Bloomberg, former U.S. Secretary of the Treasury Hank Paulson, and business leader and philanthropist Tom Steyer, founded Risky Business to assess and publicize the economic risks to the U.S. associated with climate change.
HabitatSeven led user research, design, and back-end development for both an organizational website as well as scientific reports.
The challenge was to system that combined an organizationally focused website to allow Risky Business to brand itself with Fortune 500 CEOs and combine this with a way to deliver a series of web-based scientific reports with heavy data visualization.
User research and strategy
The biggest challenge for stakeholders was being able to understand Risky Business as an organization as well as to access the scientific reports that the organization produced.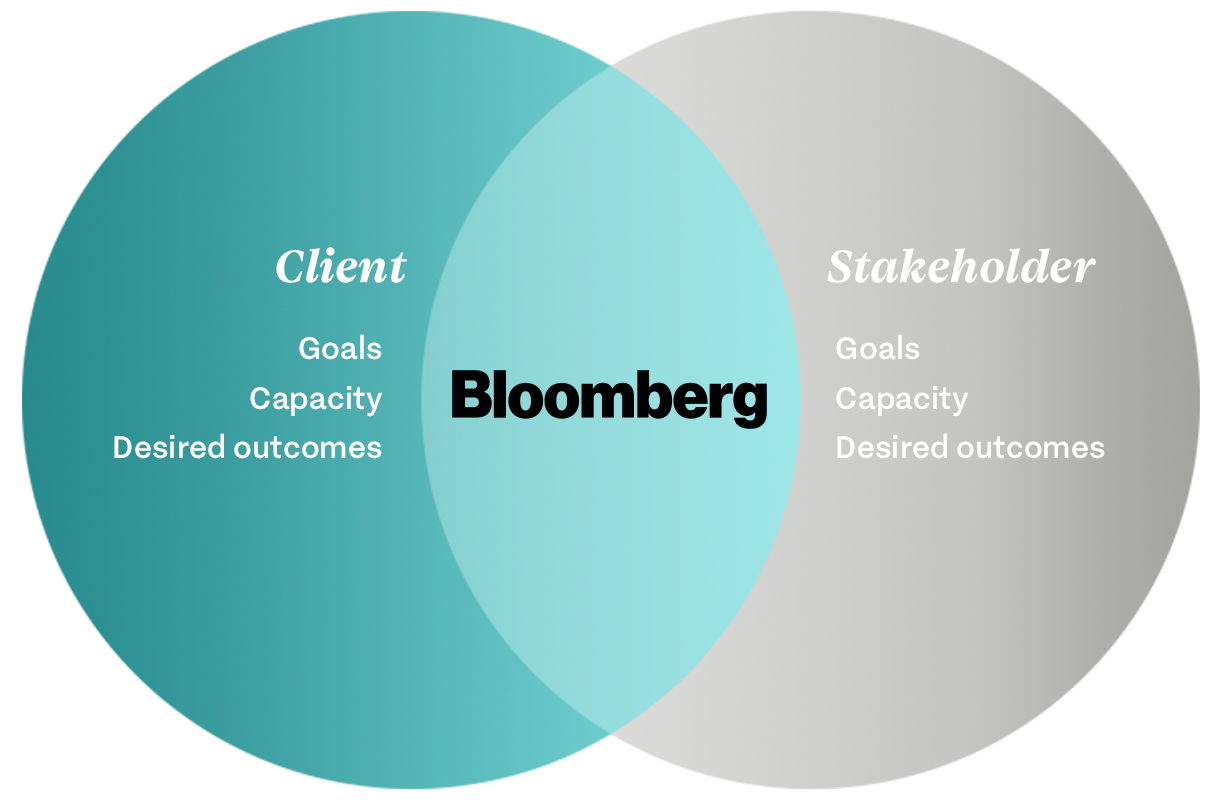 UX design
The inspiration for the site design was based on leveraging the many high profile members of the Risky Business organization to provide a sense of momentum to the financial markets that climate change is something that the private sector was tackling.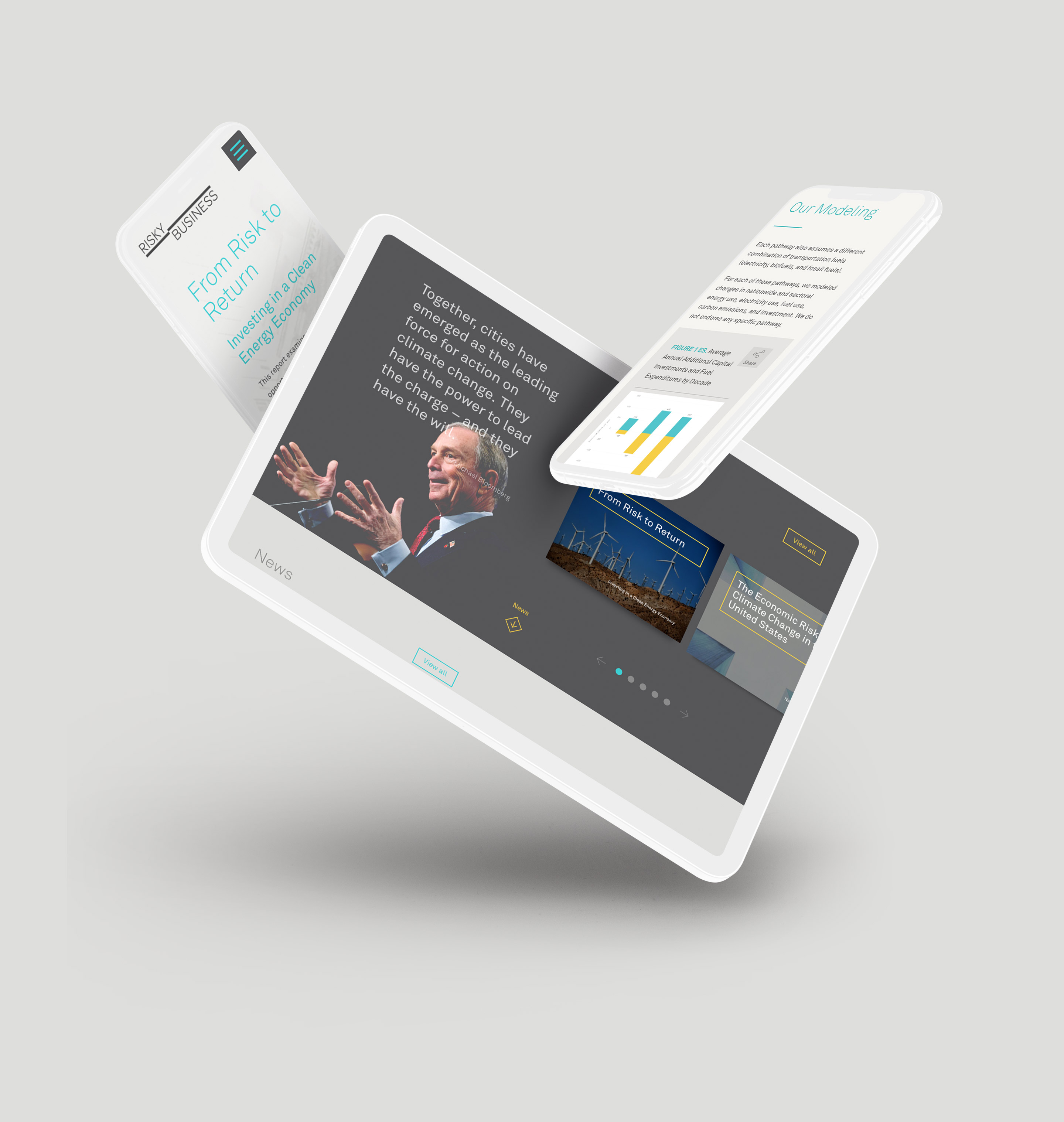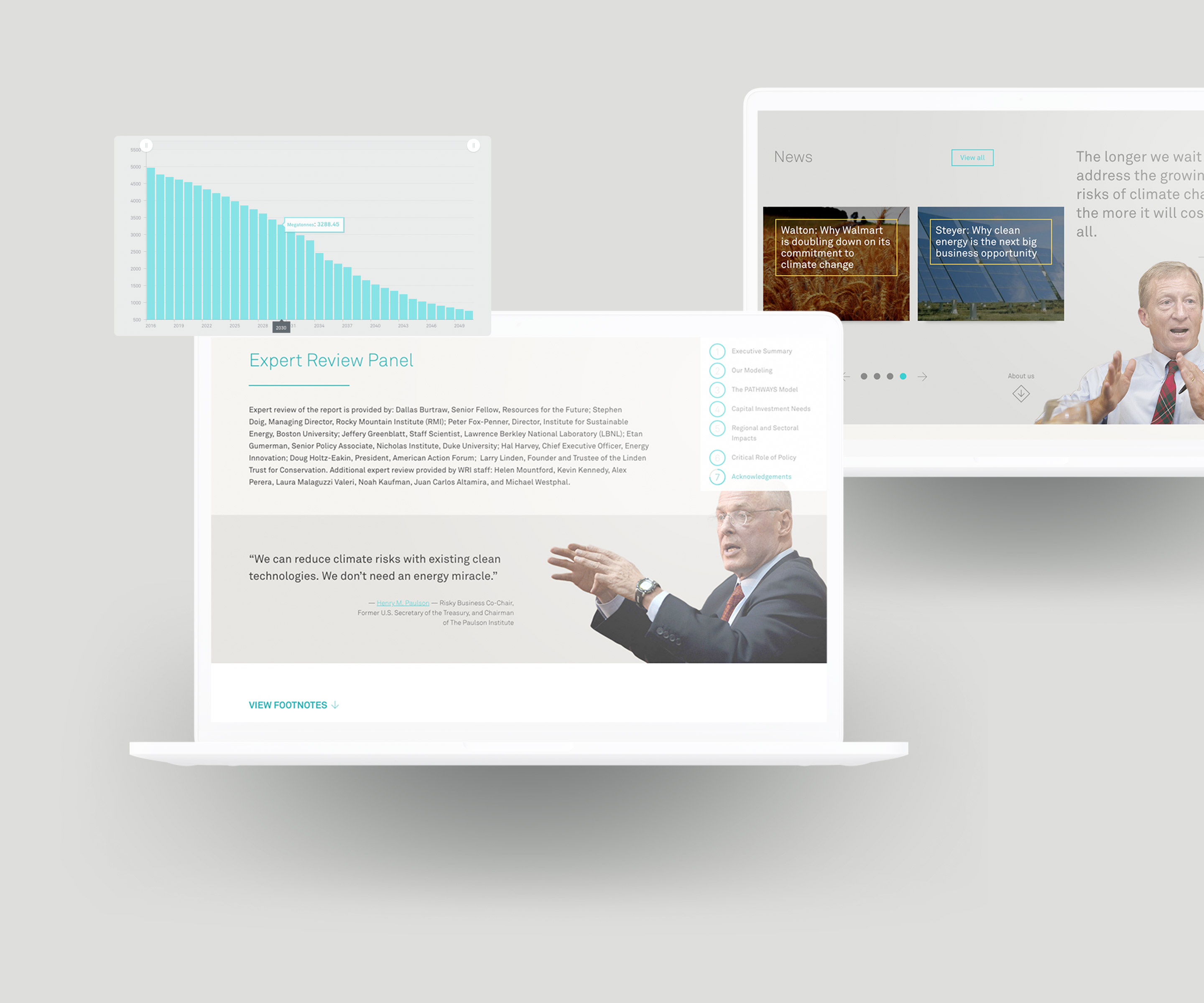 Geospatial Visualization
The site includes geospatial visualization for data sets produced by the science teams commissioned by Risky Business.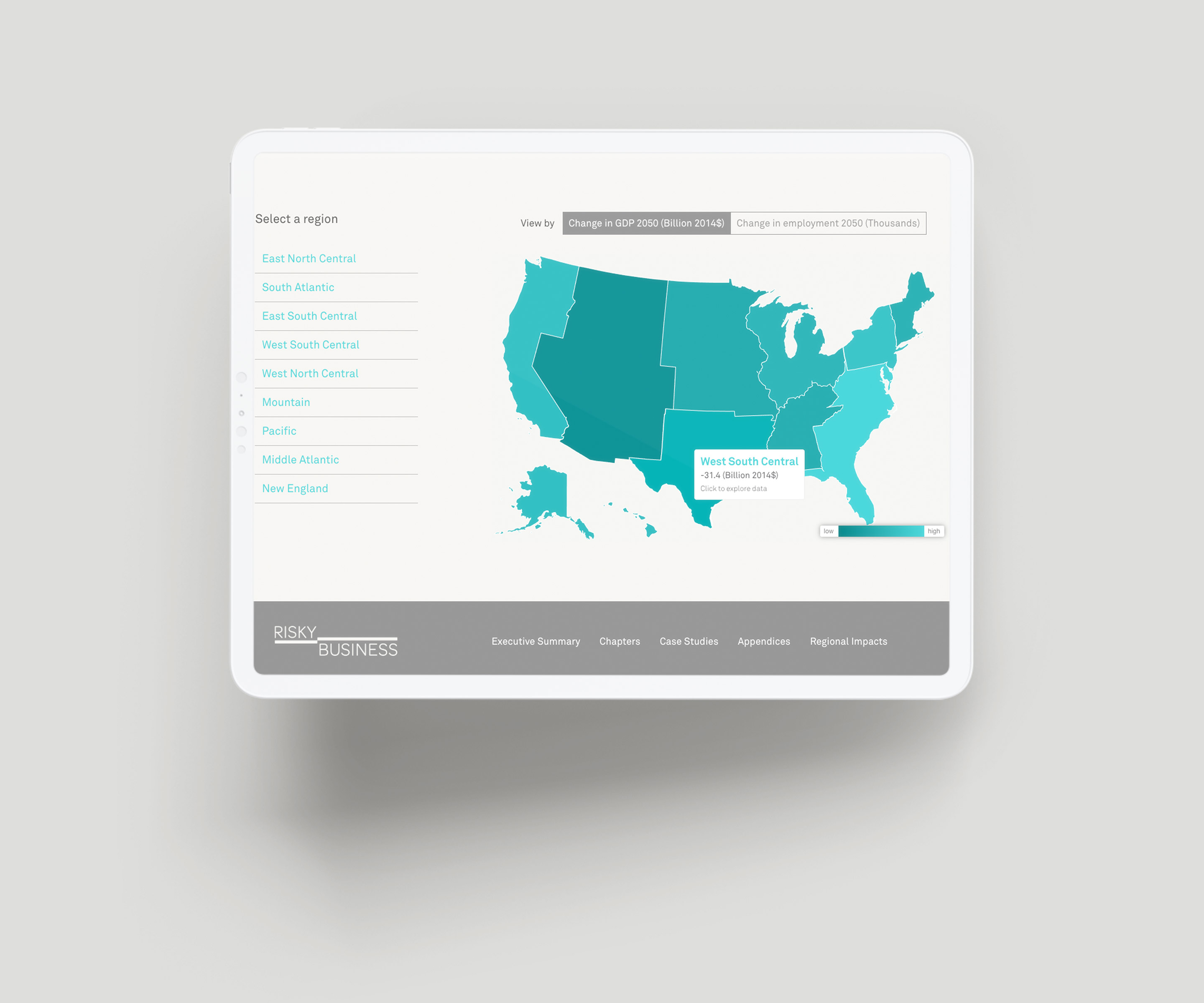 Full stack development
A web stack was used that included MySQL for storing all the data, a custom data management system, and WordPress integration.

Report design and print production
For the launch event in NYC, HabitatSeven produced the print edition of the flagship report. Fully certified forest-safe paper and water-based inks and glues were sourced to ensure the chain of responsibility in the end product.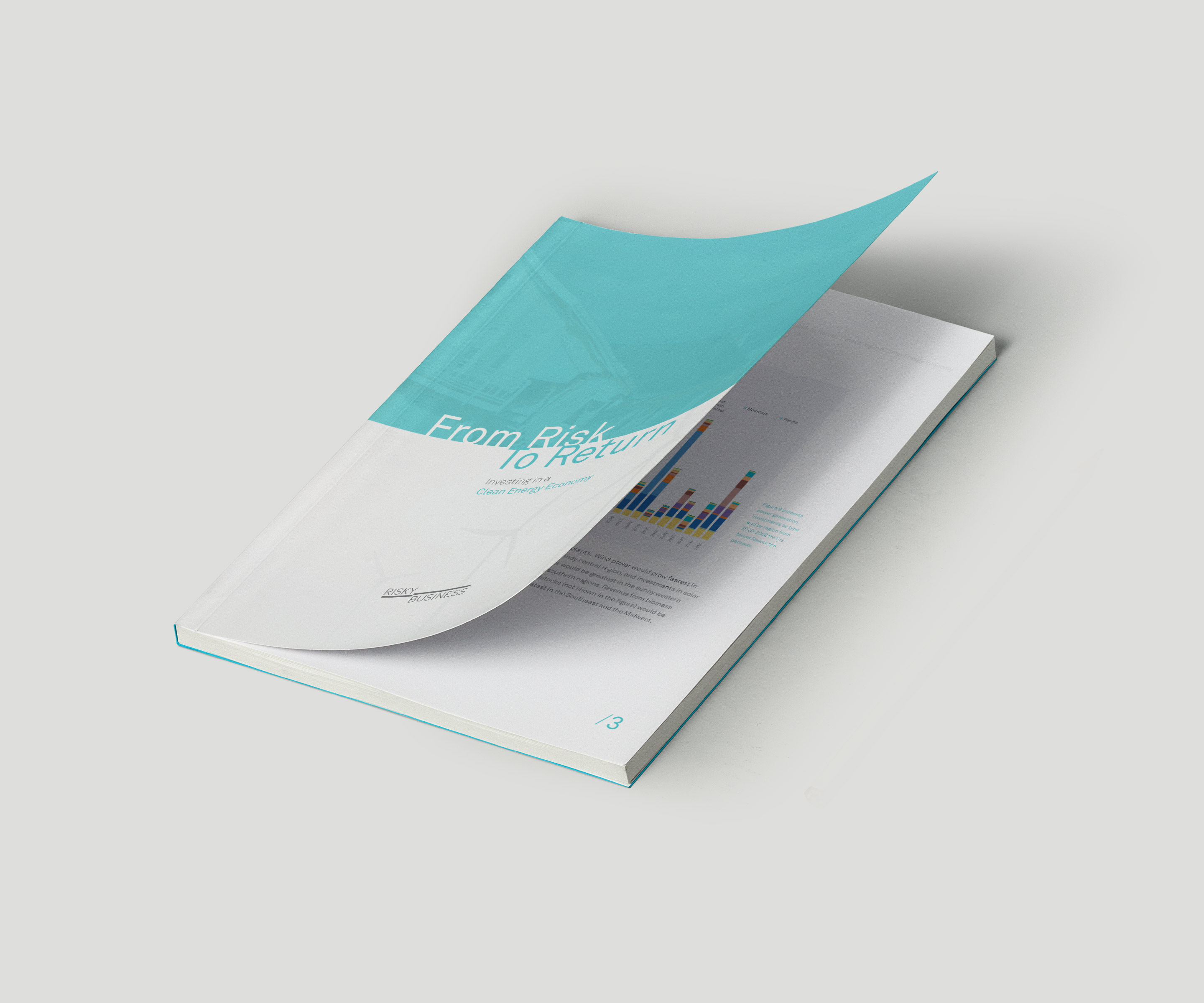 Explore the complete Bloomberg Risky Business Geospatial Data Visualization website on riskybusiness.org