What we did
BBC Media Action has one of the world's largest quantitative data sets related to resilience in the world. BBC Media Action is a non-profit initiative established by the British Broadcasting Corporation.
HabitatSeven led user research, design, and back-end development for BBC Media Action's data portal.
The challenge was to create a data delivery system that allowed users to drill down through specific quantitative questions to reveal the underlying data and to then perform analysis on this data.
User research and strategy
The biggest challenge for stakeholders was the general inability to access the results of the massive quantitative data gathering process that BBC Media Action has undertaken over the past decade.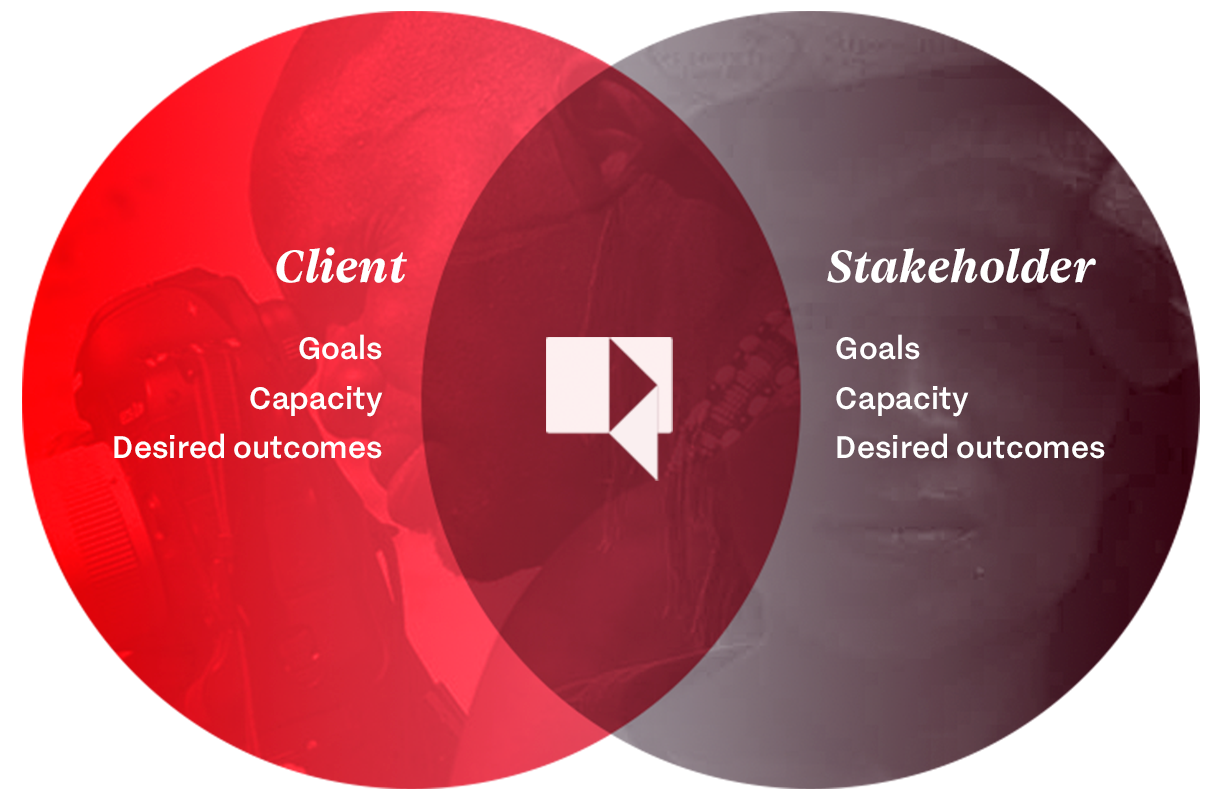 UX Design
The inspiration for the site design was based on the idea that qualitative data comes from individual people across a wide variety of geographies and cultures. As such, the focus of the design is on people facing the users directly to hit home the idea that the data itself comes directly from individuals across a broad spectrum of cultural and geographic backgrounds.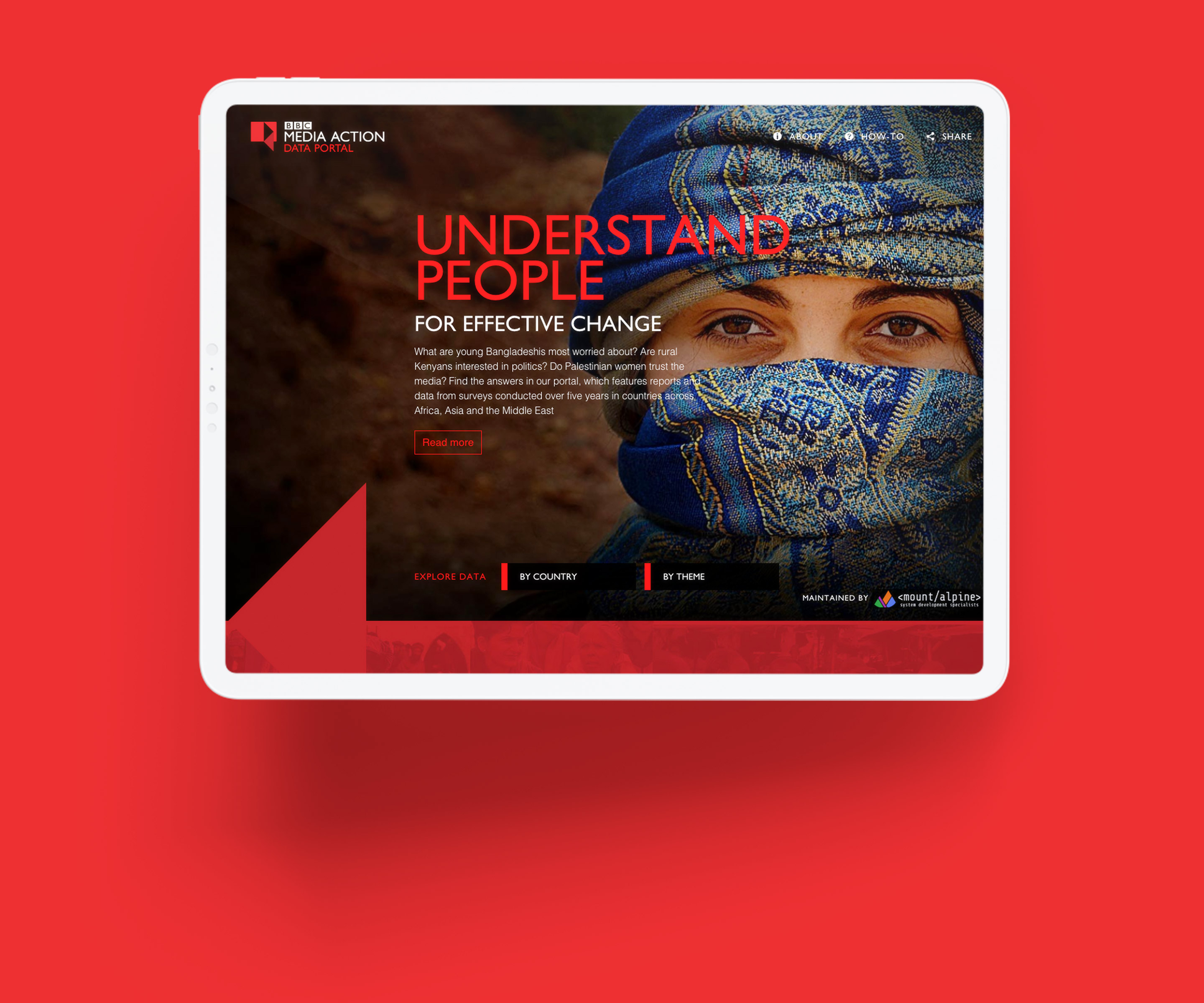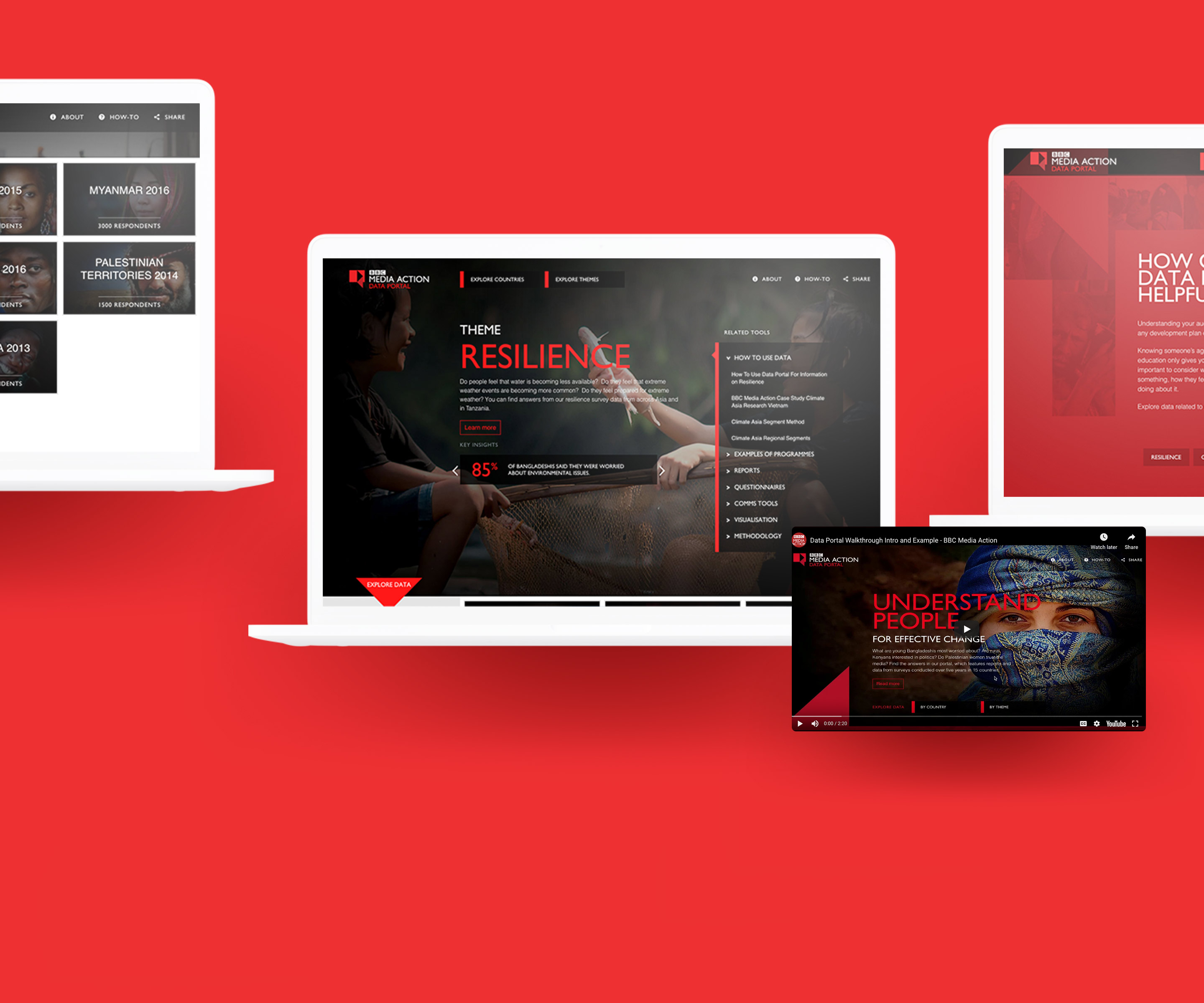 Quantitative Data Visualizations
Being able to both see and download the data was a critical part of the project. Using a graphing engine tied to a database, the system allows users to view the main results and create cross-breaks across categories such as age and gender.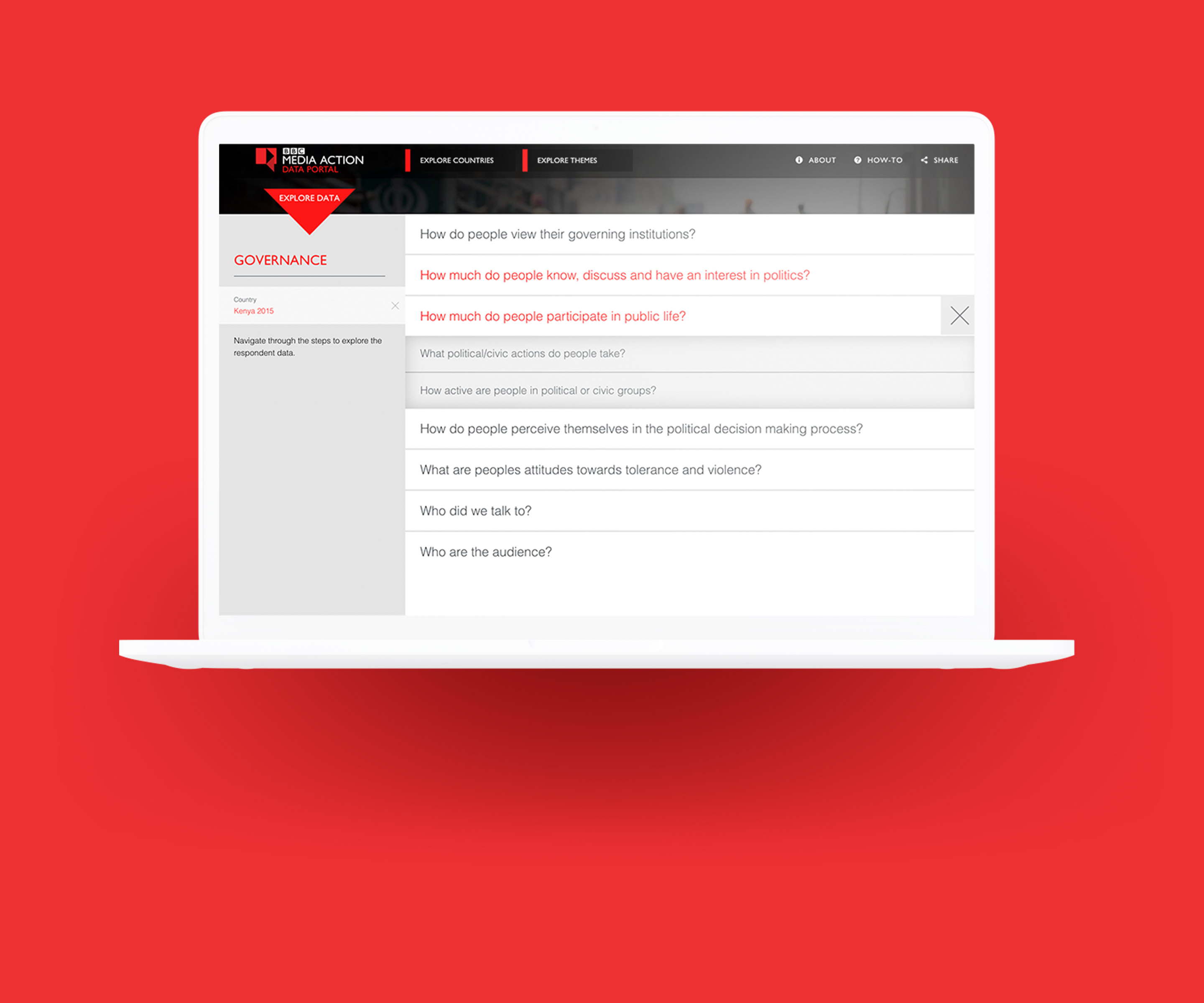 Full stack development
A web stack was used that included MySQL for storing all the data, a custom data management system, and WordPress integration.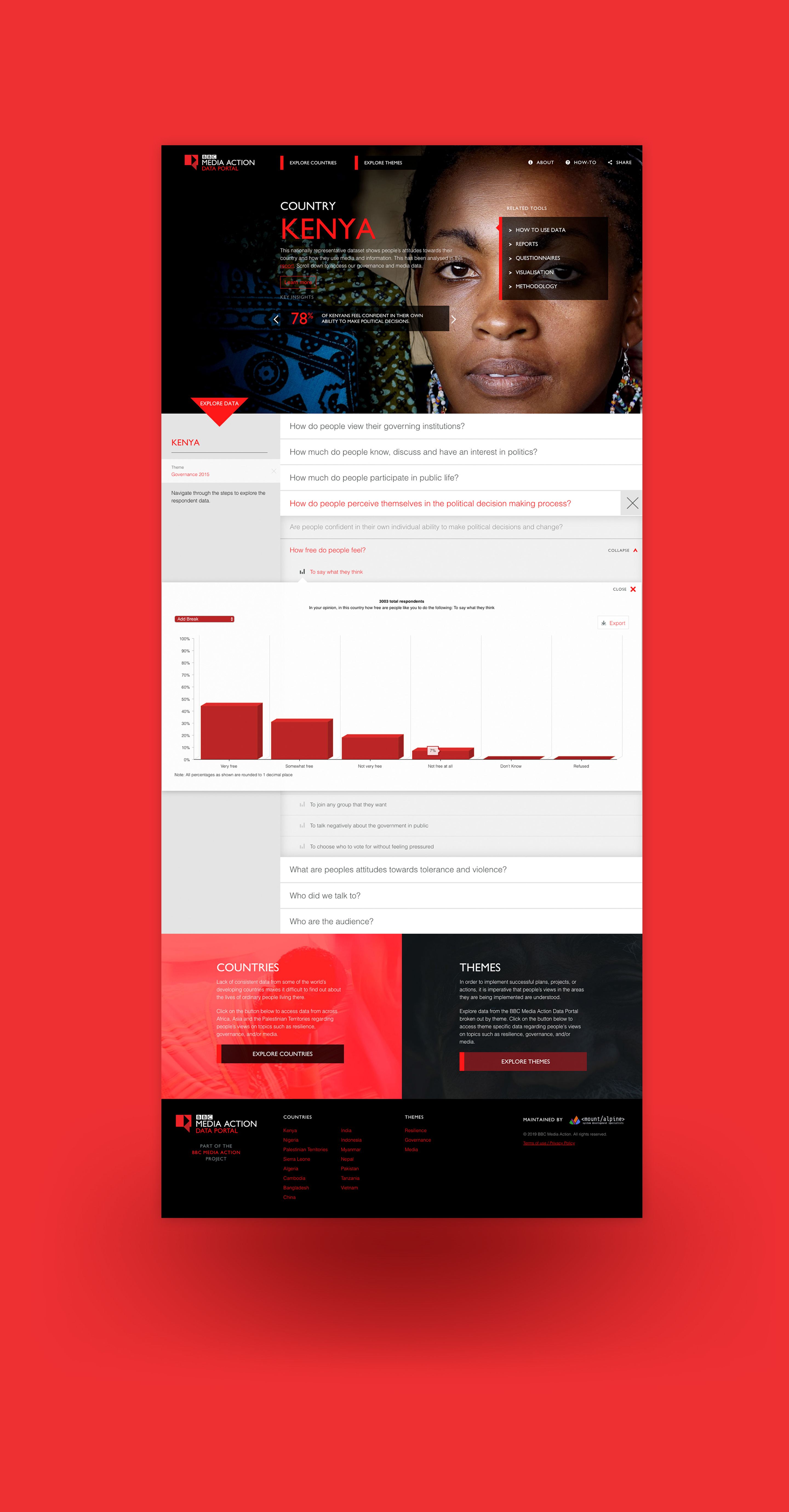 Explore the complete BBC Media Action Portal Quantitative Data Visualizations website on dataportal.bbcmediaaction.org